Top Tile Grout Cleaning Company in Birmingham MI
Providing Southeast Michigan with Quality Tile Cleaning & Power Washing & Water Damage Restoration Services
X-treme Steam offers the best services in the area when it comes to floor cleaning and water damage restoration. We provide our customers with the best technicians that are certified to promise you efficient cleaning solutions. Our team is committed to providing the best service to every customer and is known for providing reliable and effective hard floor and wet carpet cleaning! Whether its oil, water, mildew or mold, we have the ability to clean whatever issue you may have.
---
SE Michigan's Valued Tile Grout Cleaning Provider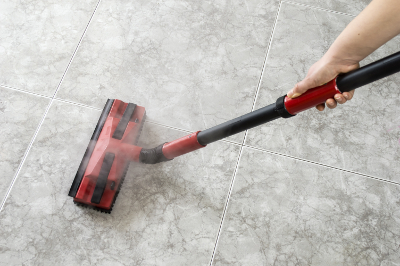 Avoid mold and moisture issues with X-treme Steam tile and group cleaning services. Moisture can cause disease to spread which will stain the tile and grout of your home or business. Our team specializes in steam cleaning which provides us with 240 degrees of steam that will rinse your tiles and boil away any stain. This leaves your tiles and grout with minimal damage and allows the dirt and other pollutants to loosen which will improve the overall look of your floor. Our services include:
High pressure steam at 240 degrees that gives your optimum cleaning
Safe movement of all furniture and supplies, it'll be put back as if we were never there
Eco-friendly solutions that are safe for your pets, family and employees
and more!
Every one of our technicians has the expertise to asses any tile and grout issue. They will determine the source of the problem and come up with an effective solution! We ensure our customers the highest quality service - guaranteed!
---
Wet Carpet? Restore It With X-treme Steam
Our team of skilled professionals are able to restore floors by reversing the effects of water damage. If your home or business is affected by an emergency water problem leave the worry to us! By choosing the experts at X-treme Steam, we will provide you with quality water restoration and structural drying.
We offer the best solutions in even the most serious cases of water damage. With our professional wet carpet restoration we can restore your carpets to what it was before the damage occurred. The X-treme Steam experts also specialize in wet carpet cleaning and antimicrobial treatments that are preventative measures so that water doesn't damage your carpet in the first place. We ensure our customers with great service so that their carpets are in the best condition for long term, everyday use.
Experiencing a basement flood? We offer quick solutions:
Cleaning & Drying - We make sure to clean every inch of your carpet free from dirt and debris and then dry out all the water to make sure there isn't the possibility for more water damage.
Sanitizing Treatments - Our antimicrobial treatments kill mold and bacteria that can nest in wet carpet. This treatment will reduce the damage and lower the chance of foul smells.
Water Damage Restoration - If you have water damaged carpet, we are the ones who you should call! We ensure that your carpet will be restored to mint condition.
The sooner your restore carpets that better your chances of completely reversing the damage. When you request for our help we make sure that we come up with a solution and determine what tools we need to get working on it as soon as possible. Keeping your carpets dry is essential to your health. This will prevent mildew and mold that can cause all sorts of issues. No matter what happened to your carpets, we are the team to help assess your problem and get things fixed the correct way the first time!
---
Contact the professionals at X-treme Steam today for all your tile grout cleaning and water damage restoration needs! We are happy to answer any questions you may have.