Top-Rated Carpet Cleaning Services Near West Bloomfield MI
Eco-friendly Residential & Commercial Carpet Cleaning Solutions
The team at X-Treme Steam promises to give top-quality service to every customer. From pet odor, stubborn stains to dirty carpet and furniture, we are the company for the job! Our technicians are certified and can identify the problem areas for efficient removal of dirt and stains. We also use Scotchgard Dupont that will help protect your furnishing from future stains and damage.
Your families health is important to us, we make sure to use eco-friendly and biodegradable cleaning products that are the safest for your family. With our top-of-the-line equipment we are able to give your the highest quality service that our competitors can't even come close to. We steam carpets and furniture at over 240 degrees with cleans it with steam. This process allows the pollutants and pollen to extract from your furnishing and will dry in about one to two hours. This allows process keeps foul odors and mold from nesting after cleaning!
---
We Offer the Most Effective Residential & Commercial Carpet Cleaning in West Bloomfield MI.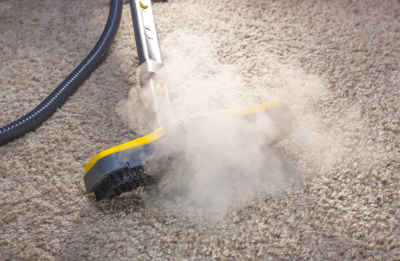 X-treme Steam provides carpet cleaning services for business and homes in the Southeast Michigan area. When you work with us we give you fast-drying services and eco-friendly solutions that are the safest for your family, employees and pets. Our technicians are IICRC-certified carpet and upholstery cleaning experts which sets us apart from our competitors.
X-treme Steam offers emergency spot treatment and stain removal services to our customers. We understand that accidents happen and that the sooner you clean up a mess you are more likely to completely remove the stain. We are available to provide you with service at any time. Count on us for comprehensive cleaning no matter the emergency - we are West Bloomfield, MI's trusted carpet cleaning company!
Benefits of steam cleaning for your home or business:
Gives your family and employees relief from the removal of pollen which can cause allergies.
Your carpet and furnishings will have a longer lifespan.
Improved sanitation for daily activities.
Fast-drying so that your carpet doesn't get oversaturated which can cause mold and other pollutants.
---
Providing West Bloomfield with Top-Rated Upholstery & Furniture Cleaning Services
Our professionals understand the importance of keeping couches, chairs and other furnishing clean from stains and pollutants. We offer quality upholstery and sofa cleaning solutions to SE Michigan. Make sure you respond quickly for us to remove any issue entirely. One single cleaning service can give you a wide rand of effects which include:
Appearance Improvements
Furniture can fade from dirt and moisture. When you eliminate these problems quickly and professionally, we are able to keep the colors vibrant which will keep your room looking it's best!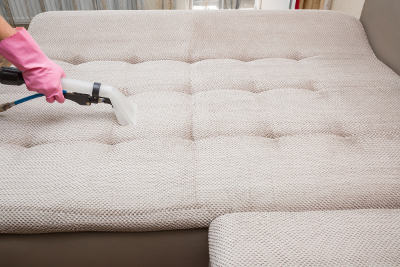 Improved Air Quality
When you remove all the dirt, dust and pollutants from your upholstery and furnishings, it will reduce the amount of small articles floating in your air. This will give you optimal breathing that can help anyone's allergies or respiratory issues.
Reduced Allergies & Illness
Mold can damage more than just your furnishings, it releases a foul smell that causes bacteria and other small organisms to grow in your upholstery. When we steam away this issue we are able to boil all life forms out of your furniture so you don't have to worry about getting sick.
X-treme Steam has the experience to clean a variety of different furniture and carpet. No matter what you need us for, we are able to make your furnishing spotless with our services!
---
Need your carpet or furniture cleaned? Contact us today for more information on professional cleaning services for your home or business.